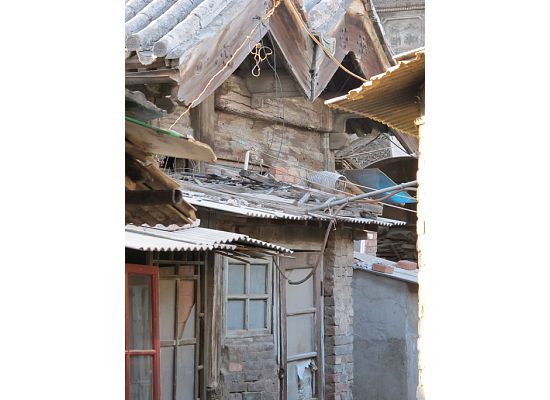 The Hutong We Visited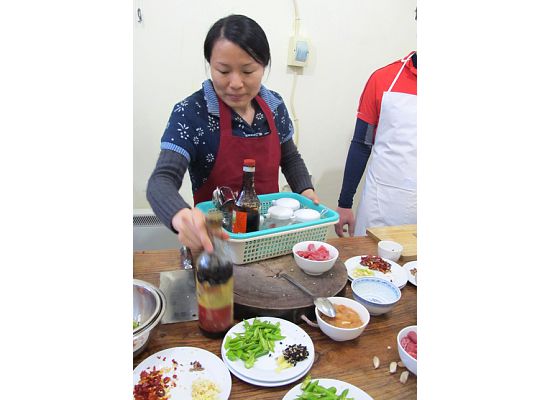 Our Cooking Class
I was inspired by a recipe from this week's NYT dining section because it reminded me of the marvelous trip I took to China last April. While in Beijing, I was fortunate enough to take a cooking class in a hutong, and it was there that I had my first Sichuan peppers. If you've never tasted them before, I highly recommend trying them because they're really like nothing I'd ever tasted. The peppers actually numb your mouth for a few seconds, which I know doesn't sound that appealing, but the overall effect is really interesting when combined with all the other flavors and spices. We made a few delicious dishes during the cooking class, I'm going to try and dig up those recipes for the next post. Our instructor used one (enormous!) knife and very few bowls to put together quite an elaborate feast for 10 people, I was very impressed! Somehow I haven't quite gotten the hang of that yet but it's a good goal to aim for!
I made a few minor substitutions for these Longevity Noodles – instead of regular pasta I used quinoa spaghetti, for the Napa cabbage I used red cabbage to bring some color to the dish, I added in sichuan pepper and broccoli to get something green in, and cremini mushrooms for shiitake because the store was out of those. So feel free to improvise! Another nice thing about this dish is that it's easily adaptable to a vegetarian or vegan recipe, just substitute tofu for the chicken or leave it out all together.
Here are a few more shots from China…I was fascinated watching the chefs make hand-made noodles at dizzying speed!