Happy Holiday Season!
Here's a list of my favorite kitchen items, along with a couple on my Christmas list this year.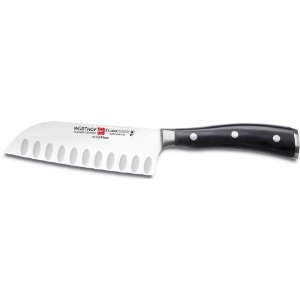 There's nothing like a good sharp chef's knife – we use this daily. We alternate between this Wusthof Classic (the hollow edges are designed to prevent food from sticking to the knife while you're cutting) and a Shun – both are great, it just depends on your comfort level and preferred method. Here's a handy guide to help you choose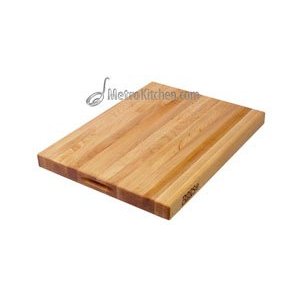 I was obsessed with getting a butcher's block and we finally got this one as a wedding gift. I like a bigger one that lets you do all your chopping on one surface.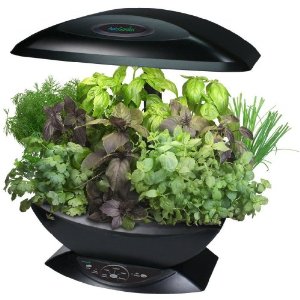 I know I've posted this before, but I'm always surprised how few people seem to know about it. You can customize whichever herbs you want (*note-basil and mint grow like weeds!). I use this all the time, it's really low maintenance and so nice havingfresh herbs to cook with even in the dead of winter.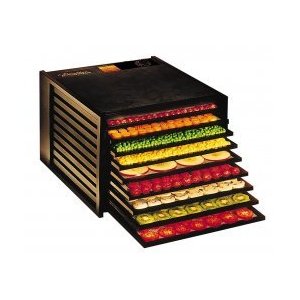 Excalibur 9 Tray Food Dehydrator. On. My. List. Dehydrator's work by removing the water in food while keeping the healthy enzymes intact.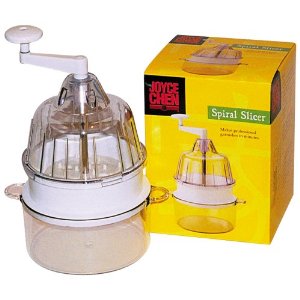 This spiralizer makes a great stocking stuffer – Use for raw entrees like this zucchini pasta (from Raw Glow)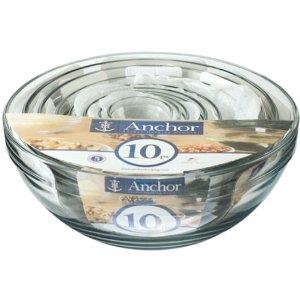 A set of glass mixing bowls is another staple in our house – Love the stacking, saves space!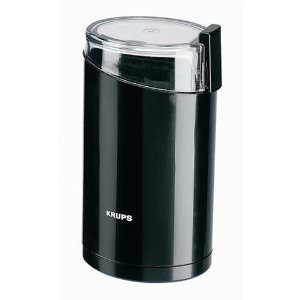 Love this Krups Herb and Coffee Grinder. Once I tasted how much better fresh crushed black pepper was, I started buying most of my herbs whole and use this to grind as needed.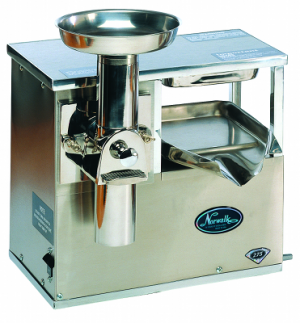 Known as the Rolls Royce of juicers, this Norwalk Juicer gives you cold-pressed juices (the kind you get at juice bars like Organic Avenue and Liquiteria). Norwalk Juicers produce the least oxidation and the highest nutrient preservation. Oh, did I mention it's over 2 grand? so yeah, this one isn't on my xmas list, it's on my "maybe one day" list.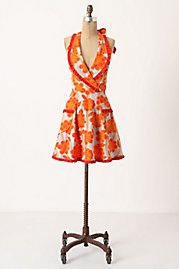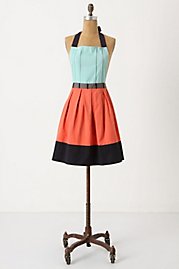 Anthropologie aprons are the best.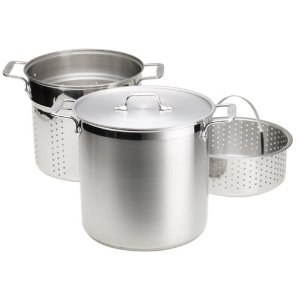 We have this All-Clad and and use it just about every night. Steaming not only helps preserve enzymes and nutrients in vegetables,but also allows them to maintain their color so they look prettier on your plate. It's also a time saver because you don't need to dry your veg before you steam. My go-to method is heating some chopped garlic, salt/pepper in olive oil until the garlic gets golden and crispy. ThenI squeeze lemon onto the steamed veggies and poor the olive oil and garlic on top.
Happy Shopping!