I've been spending a lot of time at Stone Barns Center for Food and Agriculture recently; I started volunteering for their school farm to table program and we've also really been enjoying their public classes. A couple of weekends ago we attended their Thanksgiving Cocktails demo/tasting and it gave us all sorts of mixology inspiration when we got home.  Here's a photo of Julian's concoction and recipe for Pear Thyme Martini. We have called it Hi-Pearaise after this this SNL clip.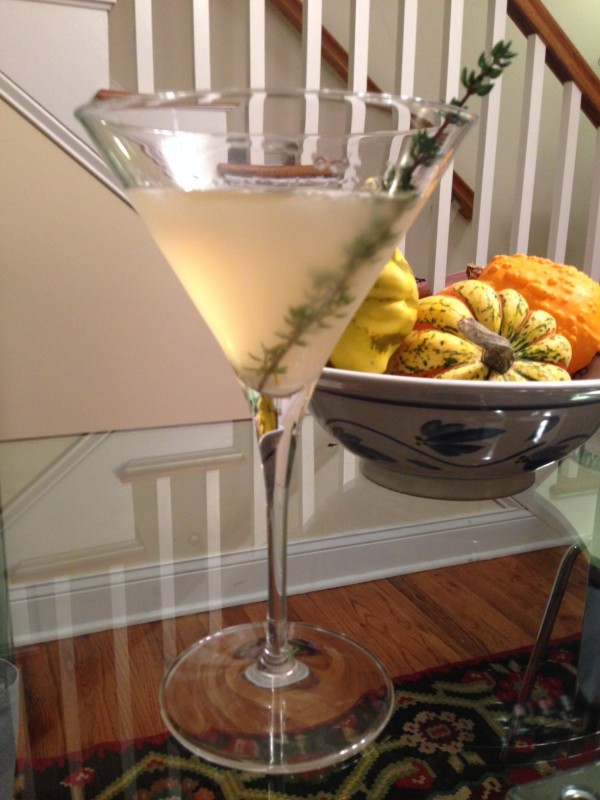 Ingredients:
3 oz thyme-infused gin (see recipe below)
1 oz pear juice (fresh if available)
2 long dashes grapefruit bitters
1 sprig of thyme or 1 cinnamon stic
Instructions:
Pour bitters into glass. Combine thyme-infused gin and pear juice in a shaker with ice. *Stir. Pour into glass over bitters, stir and garnish with fresh thyme or cinnamon stick before serving.
*(see here for the general rule on shaking vs stirring cocktails)
Thyme-infused Gin
Decide how many cocktails you want to make at 3 oz gin per person. Add one sprig of thyme per serving (so for example, if you are making 4 drinks you would use 12 oz gin and 4 sprigs of thyme). Combine alcohol and thyme in a mason jar or tupperware and set aside at room temp for 3-5 days. Taste each day until it's to your liking. Strain thyme sprigs out before serving and use a fresh one for garnish.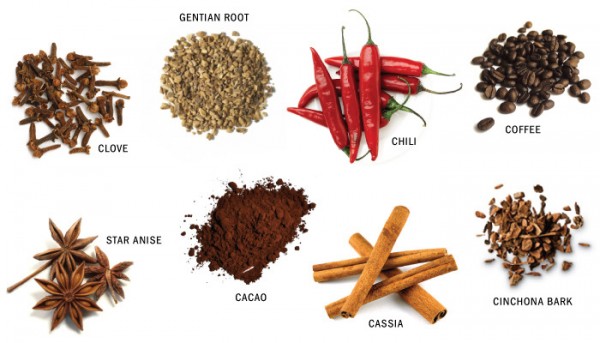 Some examples of herbs and other dry ingredients used to flavor different varieties of bitters. 
*image credit
Bitters are pretty interesting and can really elevate your home cocktails to the next level. They also happen to be great for digestion. If you want to read more about them see this article and check out the Serious Eats three-part series on bitters -here's part one (thank you to Kate, the ass't sommelier at Stone Barns, for the suggestion!)
I realize this doesn't leave a ton of time to infuse your gin by Thanksgiving but this is a cocktail that works throughout the season so there's still plenty of time. Or if you're a last minute planner for these sorts of things like me you can put this on your Christmas list so you can infuse your spirits in minutes.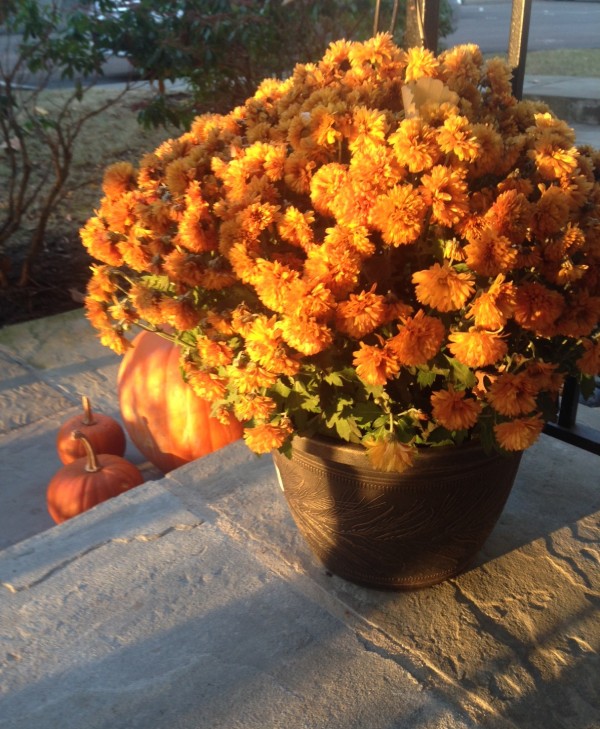 "Gratitude unlocks the fullness of life. It turns what we have into enough, and more. It turns denial into acceptance, chaos to order, confusion to clarity. It can turn a meal into a feast, a house into a home, a stranger into a friend. Gratitude makes sense of our past, brings peace for today and creates a vision for the future." – Melody Beattie
Happy Thanksgiving!
*image via Kickstarter.com