Since this is my life right now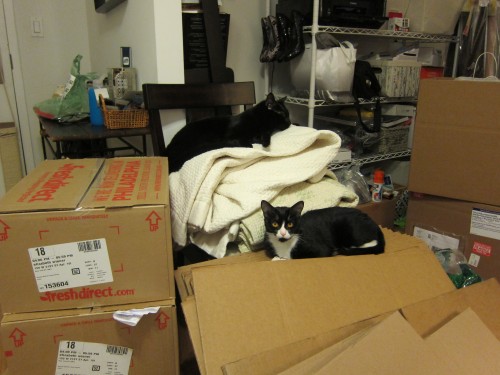 when we're not getting takeout (I will miss you Westville!) we've been gravitating towards cooking easy and fast.
Here are two simple seasonal recipes I made this week. Both focus on a naturally sweet main ingredient that is balanced by incorporating contrasting flavor profiles.
Blue Cheese Stuffed Dates
I was first introduced to date appetizers when I lived in Spain since they are a staple on most tapas menus (typically bacon wrapped, sometimes stuffed with marcona almonds or manchego). They have since become a favorite to make as an appetizer or as an
hors d' oeuvre for cocktail parties because they seem sophisticated yet take all of five minutes to assemble.  There are many different combinations you can use (see a few more ideas below). I used blue cheese because I love the salty contrast against the sweetness of the date.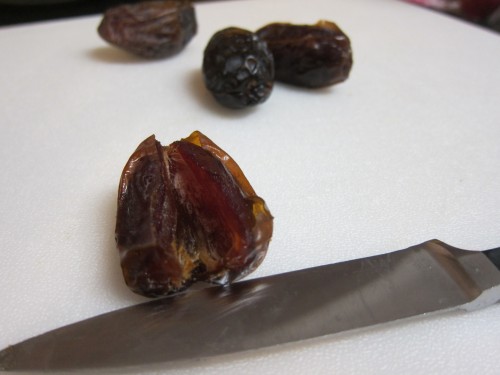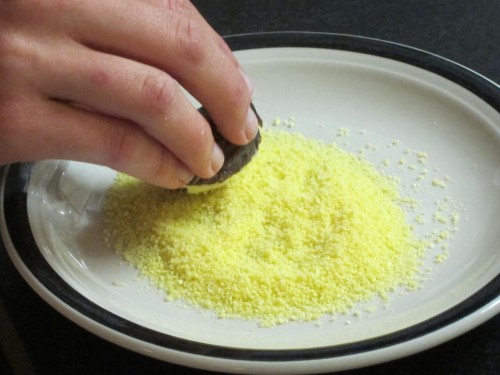 You can add breadcrumbs if you want…I tested out Glutino gluten free bread crumbs on half the batch and while they were good, both JT and I agreed we liked the plain version better.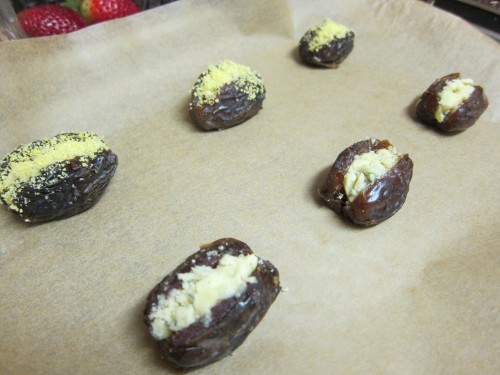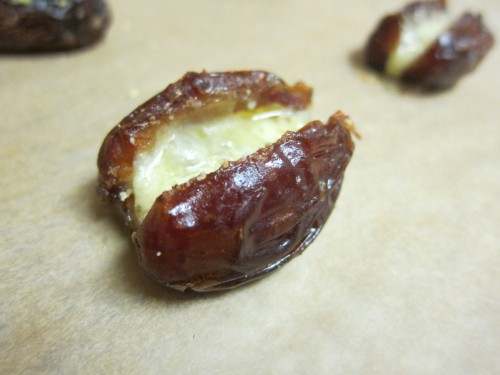 Just out of the oven
Blue Cheese Stuffed Dates Recipe
Ingredients:
Serves 8-10
1 box (or about 20-25) dates (preferably Medjool)
Blue cheese of your choice
bread crumbs (optional)
Preparation:
Preheat oven to 375 F
Remove pits from dates by making about 1/4″ cuts lengthwise.  Scoop desired amount of cheese (I do about 3/4 – 1 teaspoon) into center of date and press down gently to make sure the cavity is filled completely.
Optional – if you want to add bread crumbs or nutritional yeast (see below) do this step now.
Put dates on a baking sheet lined with parchment paper (easy cleanup!) and bake in oven until cheese melts, about 8-10 minutes.
Other popular combos/stuffing options:
goat cheese pistachio nuts and chive
classic tapas-style bacon and almond
feta, walnuts, honey and thyme
*If you want to keep this vegan, you can use cashew cream
and nutritional yeast (instead of bread crumbs) which will add a cheesy flavor.
Smoky Cumin Sweet Potatoes with Cinnamon and Sea Salt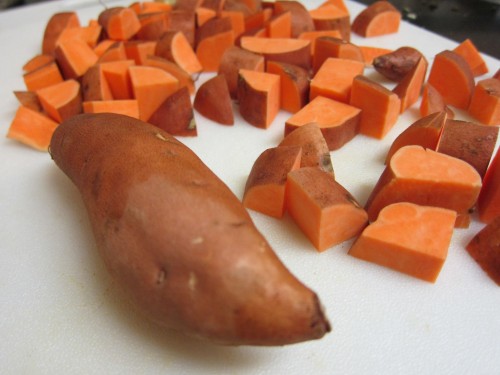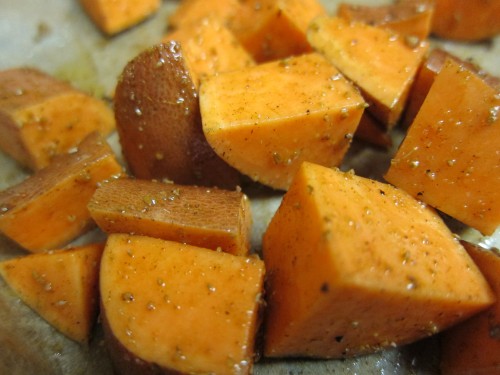 I was always a little confused about the difference between yams and sweet potatoes but it turns out that in the U.S., unless you go to a specialty store, you're most likely always buying sweet potatoes as yams are difficult to find here. Despite the two names being used interchangeably, true yams, abundant in Central and South America, look and taste quite different than sweet potatoes.  To distinguish between the two most popular varieties of sweet potatoes (one with orange flesh and the other with creamy white flesh), the USDA labels the orange variety yams.  So the images above are of sweet potatoes but they were labeled yams at the grocery store.
As you know, sweet potatoes are loaded with nutrients (and can actually help your help your skin glow in winter) but as someone with a salt and not a sweet tooth, I'm always looking for alternatives to balance out the flavor.  I like this recipe because it incorporates the traditional pairing of cinnamon with the earthy smoky flavor of cumin (bonus-cumin aids in digestion).
Smoky Cumin Sweet Potatoes with Cinnamon and Sea Salt Recipe
Ingredients:
Serves 4
2 1/2 lbs (about 4 medium-sized sweet potatoes), cut into 1/2″ cubes
2-3 tablespoons olive or coconut oil
*1 tablespoon ground cumin
1 tablespoon ground cinnamon
sea salt and black pepper to taste
Preparation:
Preheat oven to 375 F.  Thoroughly wash the sweet potatoes and leaving the skin on, cut them into cubes (doesn't have to be exact, just try to make them relatively the same size). Spread them on a parchment lined baking sheet or tray and drizzle the oil over. Sprinkle the cinnamon, cumin, salt and pepper and toss with your hands to coat evenly. Put potatoes in oven for 30 minutes, checking halfway through to mix them for even cooking on all sides.
 *Ground cumin is perfectly fine but if you have whole cumin seeds, toast and grind them – this takes less than a minute and makes a big difference in flavor. See video demo here. More on the benefits of buying spices whole here.