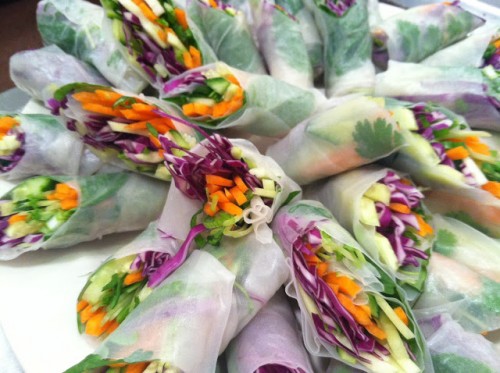 Asian Summer Rolls I made with my class at Natural Gourmet last spring

Between meatless Mondays becoming part of the vernacular and national meat consumption down 12% there is a growing interest in finding vegan and vegetarian substitutes.  Besides learning new recipes, a common goal is satisfying a certain flavor profile, often described as "meatyness," that can be inherently lacking in some vegetarian dishes. (I frequently hear many of my vegan/veg. friends – even the ones who say they don't like the taste of meat – use this term to describe the craving).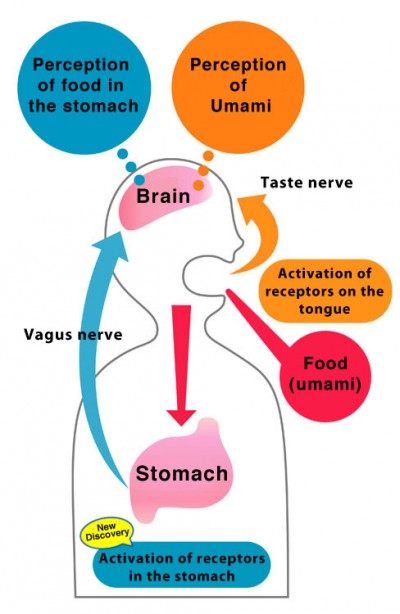 *
In the culinary world, this is known as umami, the fifth flavor profile (after salty, sweet, sour and bitter).  The literal translation in Japanese is "delicious" and it is used to describe a savory quality.  Scientists have identified glutamate, an amino acid existing in high levels in umami-rich foods, as the x factor that makes our tastebuds go crazy for things like cheese, bacon and ketchup.  (Note-this is why the chemical food additive MSG-monosodium glutamate-is used to enhance flavor).  To read more about the science and history see here but one interesting point is that both amniotic fluid and breast milk contain high levels of glutamate, suggesting a biological motive behind its strong appeal.  It's no surprise that "meatyness" is used almost interchangeably since about half of the foods that fall under this category come from animal products (which also naturally contain high levels of the amino acid). I'm always on the lookout for good substitutes and was excited when I came across a couple of tips on the subject in Cook's Illustrated this month.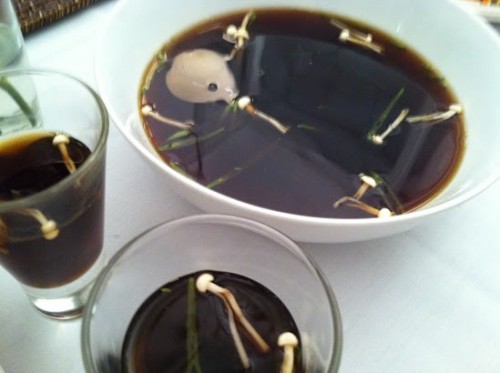 The first is a vegan stand-in for fish sauce, a high-level umami food, traditionally made from dried fermented anchovies and a staple in Asian cooking.  The name sounds off-putting and might make you think of this but the flavor mellows considerably during cooking, creating a rich, savory taste (not a fishy one).  I was surprised when I first learned that it's in almost all of my favorite Thai and Vietnamese dishes.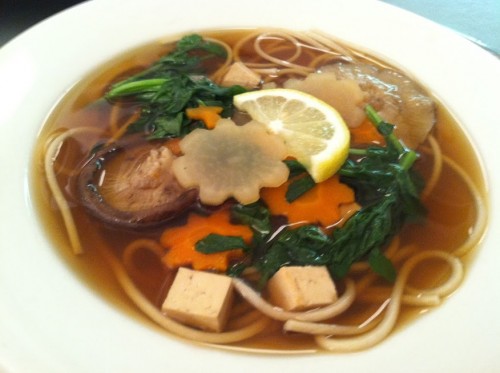 Our Thai Noodle Soup (Natural Gourmet Institute)
Vegan Fish Sauce
Ingredients:
1/4 oz. dried shiitake mushrooms
3 tablespoons salt
2 tablespoons soy sauce (or tamari if gluten-free)
Instructions:
Simmer 3 cups of water with mushrooms, salt and soy sauce/tamari over medium heat until the liquid is reduced by half.  Strain and let cool. It will last in the fridge for up to 3 weeks.
I will try to dig up the recipes from NGI shown above but in the meantime here are a few classic recipes that you can veganize by substituting this sauce in a 1:1 ratio for fish sauce.
Asian Summer Rolls (vegan option-omit shrimp)
Crunchy Roasted Brussel Sprouts (great appetizer)
Asian Mushroom Soup (sub veg. for chicken broth)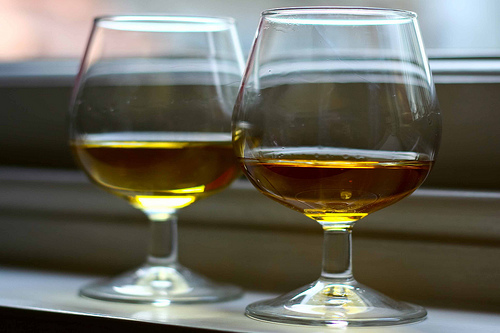 **
The second meatless umami-enhancing tip is to season with sherry.  In a Cook's Illustrated blind taste test, participants found that just a small amount (less than a teaspoon) added to tomato sauce really enhanced its complexity.  You don't need to stick to marinara, add a dash to any savory recipe that needs some depth. I am going to try it myself tonight and will report back. I always like another excuse to throw some wine in to the pot so cheers to that.
*image via Umamiinfo.com
**image via Seriouseats.com