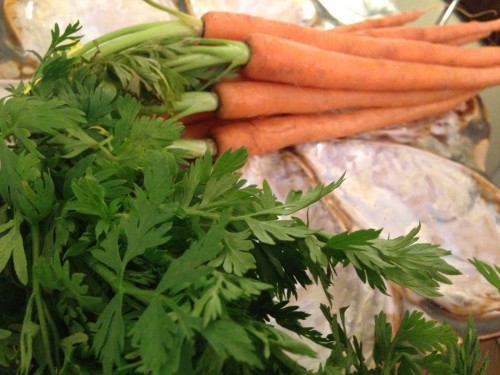 This roast carrot and avocado salad is the second of my two favorite recipes from ABC Kitchen. I wrote about the first last summer and this is a nice alternative for cold weather.  I adapted this from the NYTimes and Food52 recipes and made some changes to simplify and use what I had in stock.
Note – I know cooked carrots aren't generally the most popular but don't let that discourage you from trying this. I'm not too crazy about them but this really is one of my favorite dishes from any restaurant.
 Here's the recipe for my version of Roasted Carrot and Avocado Salad.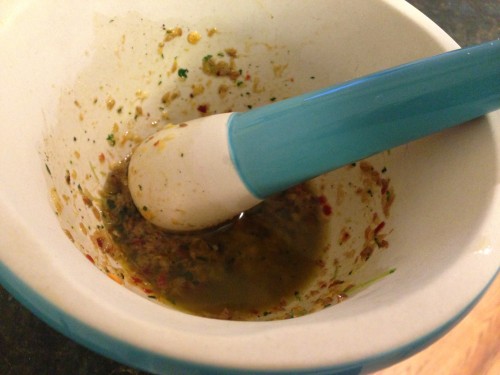 There wasn't enough dressing to use my blender (but a mini blender or food processor would work fine) so I used a mortar and pestle.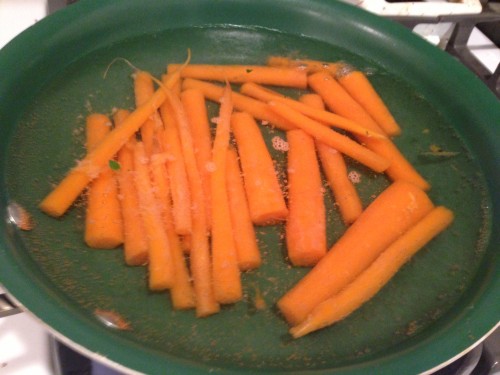 I wasn't sure if it was really necessary to parboil the carrots before roasting but I was running short on time and ironically this is one added step that actually speeds up the process by cutting roasting time in the oven.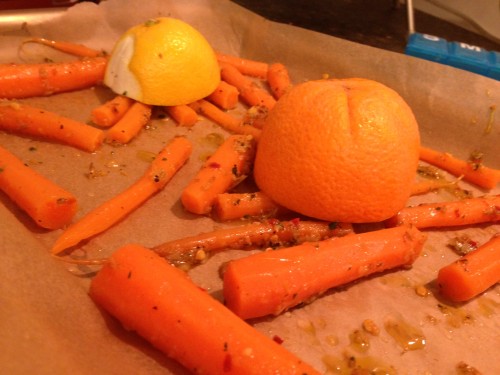 The NYTimes recipe suggested that the orange and lemon be placed on top of the carrots which I found helped marry the flavors. Note-Julian reminded me to mention that he peeled a piece of rind off the lemon in the photo for his cocktail garnish – ie the white part is not mold.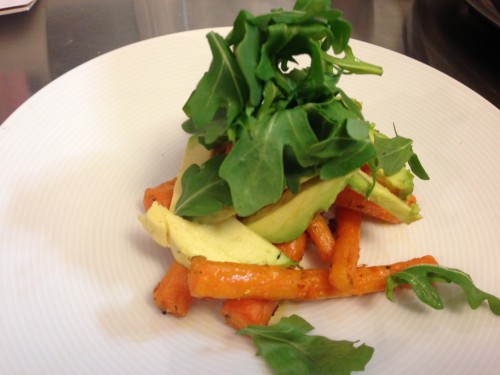 Arugula was used instead of micro greens and greek yogurt replaced sour cream. I didn't have red wine vinegar so I used a dash of apple cider vinegar and red wine.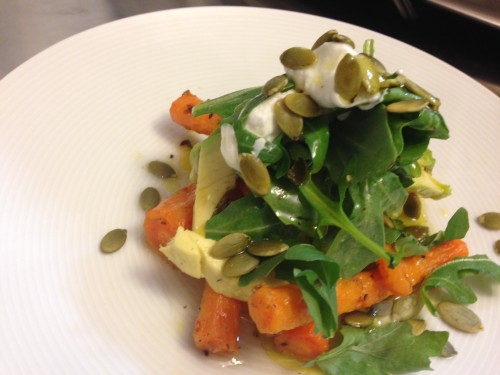 I ended up using raw pumpkin instead of sesame and sunflower seeds and I think I'll make a note to make them a permanent addition.