"If the only prayer you ever said in your life was thank you, that would suffice."
-Meister Eckhart
It's been a bit busy over here with the move and the storm/aftermath so I didn't get around to sending out the post I wrote last week…but I decided to save it for later because A. it's not very appetizing (you'll see why!) and B. with Thanksgiving next week I wanted to send out a list of my favorite gluten-free recipes. Some of these I've tried and the ones I haven't come from my favorite blogs and food websites so I have confidence they won't disappoint. Obviously things like cranberry sauce are naturally gluten-free so I only included the traditional culprits (stuffing, gravy, dessert).
*Note- Julian suggested I title this post "All Those Crusty Things" but given the risk for misinterpretation I'll use it here instead:
ALL THOSE (GF) CRUSTY THINGS: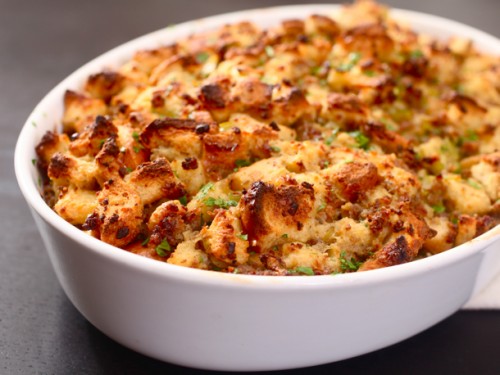 (image via Seriouseats.com)
STUFFING
Tulu's Bakery pre-assembled stuffing mix. This is hands down my favorite gluten-free bakery and this kit is a God-send. All the ingredients are pre-measured and ready to go, you just have to add butter (or substitute) and stock and you're done. They ship so if you're not in NYC or Dallas you can still order ahead.
Cranberry-apple stuffing from Elana's Pantry
This one from Serious Eats is nice because it offers various options so you can tailor it the way you like it (meat, vegan, gf) etc.
Here are two naturally gluten-free stuffing alternatives if that's more your thing:
Red Kuri Squash, Apple and Quinoa Crumble from Cannelle et Vanille (one of my all time favorite food blogs, even if you don't make this recipe check out the website, SUCH beautiful photography).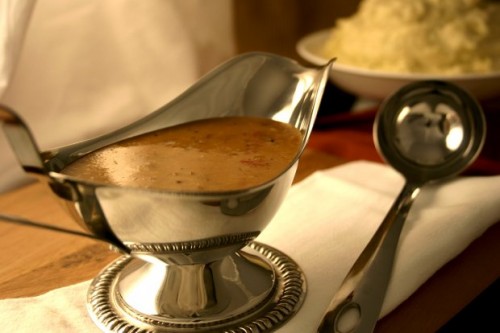 (image via foodrepublic.com)
GRAVY
This one includes a video
Another from Nourishing Meals
This recipe is dairy and gluten-free
A list of gluten-free sauce thickeners is helpful in case you can't find or need a substitute for any of the above recipes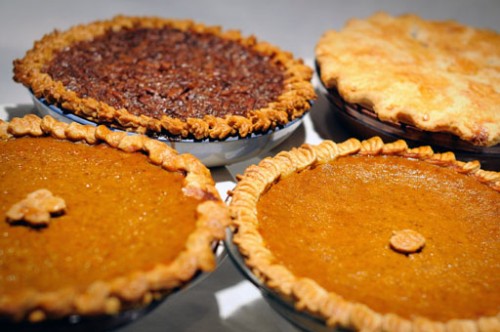 (image via thumbleanna.com)
PIES
Again – Tulu's. You can order the pies pre-made or just get the pie crusts and make the filling yourself.
Here is one from Gluten Free Girl and the Chef that made it to Oprah's list.
From Gluten Free Goddess-I like that she uses buckwheat
The Kitchn's comprehensive list of gf Thanksgiving desserts
On Digestion…
I like to take this digestive enzyme throughout the year because it helps boost the absorption of nutrients but it also decreases inflammation and improves digestion, making it a good one to have for Thanksgiving.  You can order it here. Another brand I like is Similase (taken as needed) for occasional indigestion.
I hope all of you, your families and homes stayed safe through Sandy.
Happy Thanksgiving!