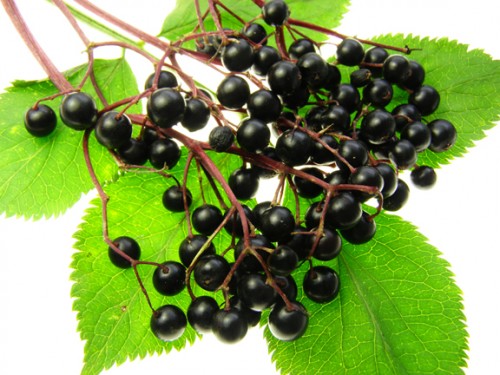 Elderberry Plant
(Image via drlisawatson.com)
It feels a little weird to write about the flu in August but it turns out there has been a weird summer outbreak in our area.  Unfortunately, I learned this firsthand when poor Julian came down with it on Monday.  His doctor said that she had been seeing a ton of cases come in and that typically symptoms last about 10+ days!
So I went to talk to my favorite local health guru at the mom n' pop pharmacy down the street.  He swears by black elderberry extract – also known as Sambucol – for the treatment of the flu and colds so I bought a bottle to give it a try.  When I got home I got to googling and found a ton of info.  Elderberries have been used for centuries to treat illness and strengthen the immune system. Recent studies have been published in respected medical journals, like the Journal of International Medical Research and in more traditionally western-medicine focused websites like, Web MD.  The research is pretty compelling  (in one study, almost 90% of the test group taking black elderberry recovered from flu symptoms in 2 days compared to 6 days  recovery time in the placebo group) – check out this study and above links if you're interested!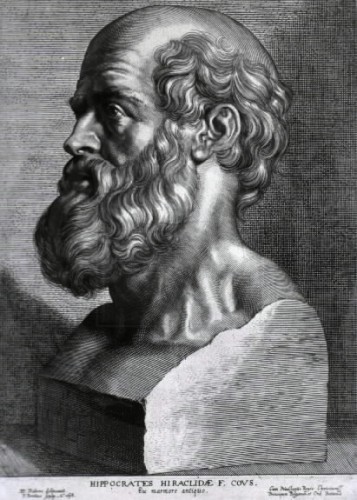 Hippocrates, regarded as the "Father of Medicine," called elderberry his "medicine chest"
(image via National Library of Medicine)
How it works: An element within an elderberry protein called antivirin targets viruses by creating a coating around them so they are unable to penetrate our bodies' healthy cells and replicate.  It's believed that the berry's flavonoids, antioxidants that boosts the immune system, also help fight viruses and bacteria.
You can find elderberry in several forms (powder, pill, lozenge syrup, WINE 🙂 )
It's sold in most pharmacies or you can order online.
Other Benefits
Elderberries are also an excellent source of vitamin C and contain twice the amount of antioxidants as blueberries.
No side effects
Safe for children to take (you can also try the syrup form which some kids prefer since it's sweet)
Works preventatively
The real test, of course, was our own experience.  Within 24 hours, Julian's symptoms had drastically improved. And (knock on wood), I still haven't gotten sick. Maybe there is some placebo effect at work, but I'm definitely keeping this one in stock at home.
*Even though elderberry is completely safe, always check with your doctor or pharmacist if you are taking any medications or have any chronic health conditions.